The 2017 Graduate Conference on Religion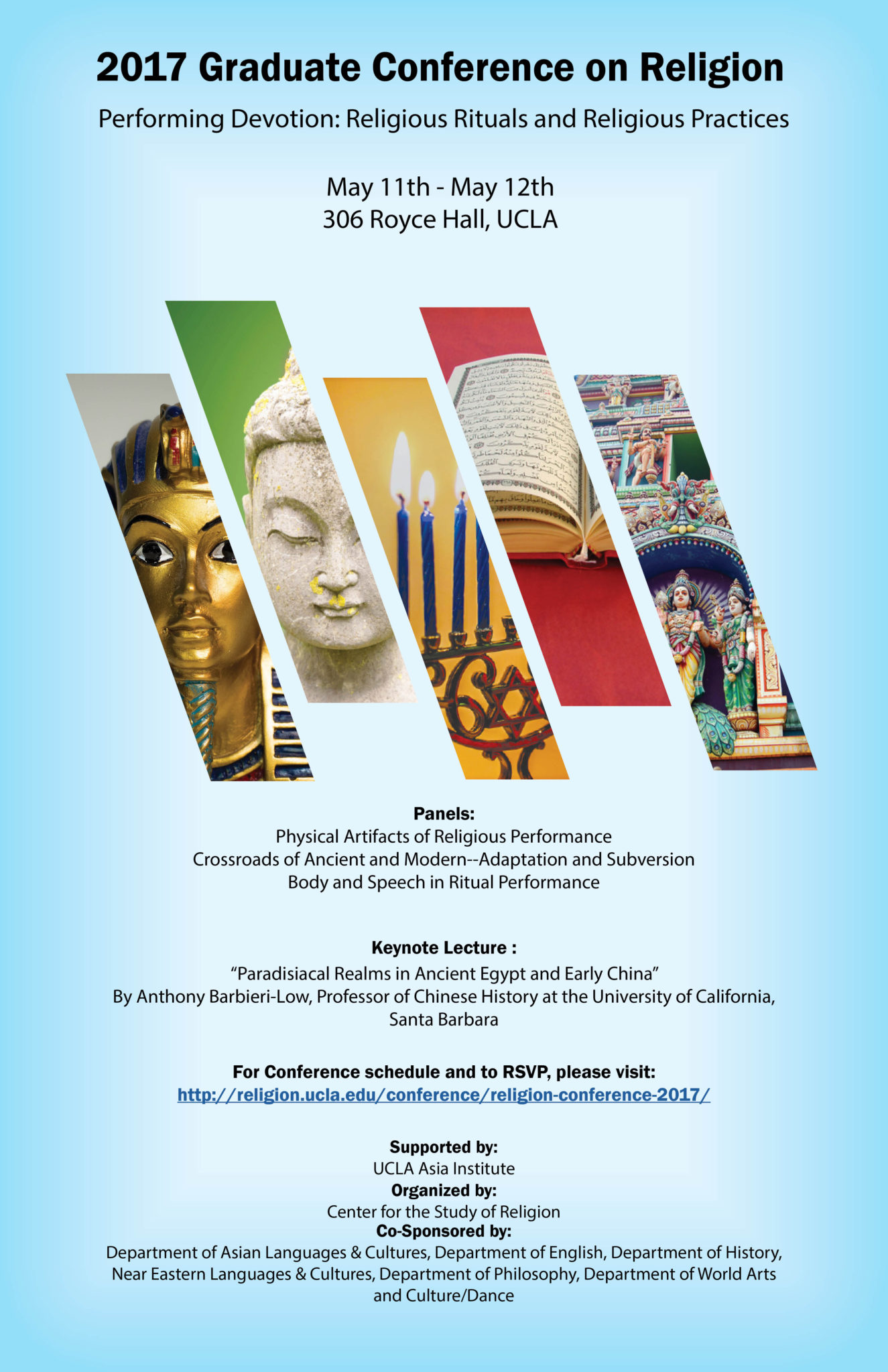 The 2016 Graduate Conference on Religion 
Keynote Lecture: 'The endless ocean that climbs our cliff': The California coastline, sanctified, profaned.
Keynote Speaker: Dr. Kimberley Patton,Professor of the Comparative and Historical Study of Religion, Harvard Divinity School
The theme for the 2016 was Sacred Sites and Sacred Landscapes. In their demarcation from the non-sacred, sacred sites and landscapes heighten the expressions of religious identities through emphasizing the primacy of space. These spaces permit unique opportunities for access and display, thereby showcasing great diversity and investment in human religiosity. However, the interconnected and overlapping claims to sacred sites and landscapes have also been at times the cause of extreme strife and conflict among religious populations. The dynamic role that sacred spaces continue to play within the everyday realities of religious communities is the result of great continuity and change.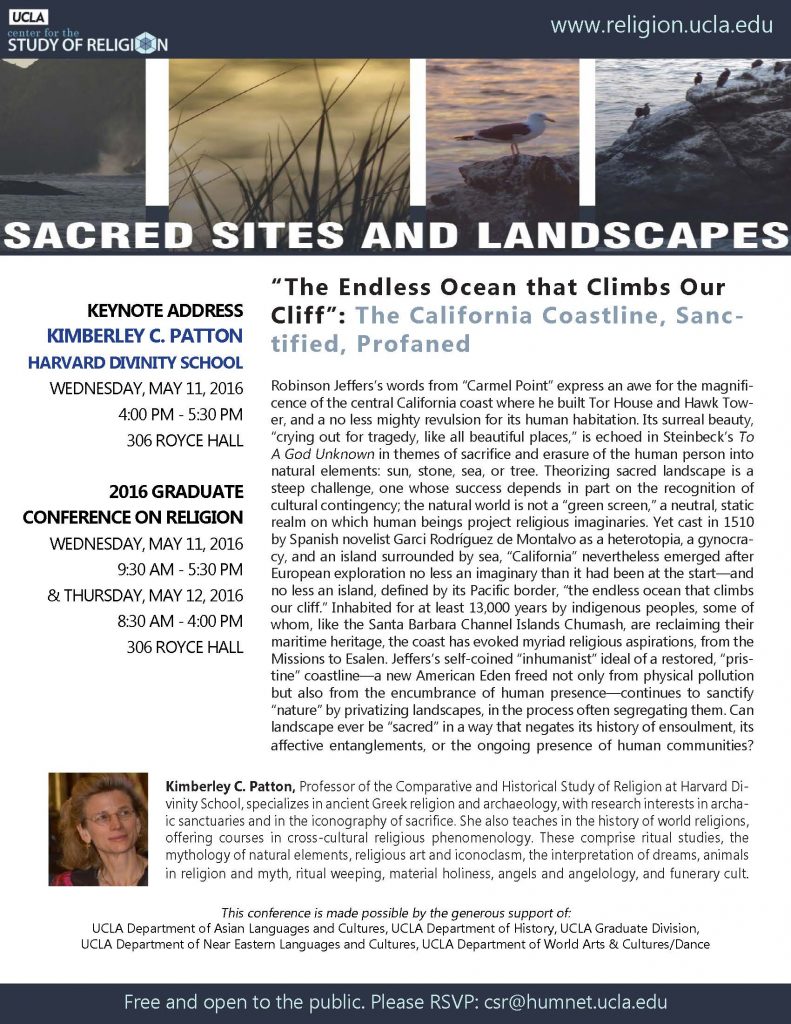 The 2014 Graduate Conference on Religion
Keynote Lecture: Why the Humanities Needs the Study of Religion and the Study of Religion Needs the Humanities
Keynote Speaker: Leora Batnitzky, Ronald O. Perelman Professor of Jewish Studies and Chair of the Department of Religion at Princeton University