Director's Message
I am honored and excited to serve as Director of the Center for the Study of Religion. As the UCLA Center for the Study of Religion enters its third decade, we can look back with pride at what we have contributed, but also with humility at how much important work we have yet to do. We have been a driving force for the study of religion on campus, fostering dialogue among scholars, students and community members. Our annual programs are chockfull of stimulating and cutting-edge lectures by UCLA faculty and colleagues from all over North America and across the globe. Through our seminars, lectures, film screenings, and conferences we hope to advance the understanding of a religiously complex world.
We are proud to play a role in promoting scholarly research in the academic field of religious studies not only for UCLA faculty, and students on campus, but also for the wider Los Angeles community. As a first-rate public university committed to academic freedom, open debate, and dialogue, we are willing to do the hard work of penetrating rigorous conversations that are at the core of religious studies, and understanding religion's impact on cultures, societies, and individuals. Our ability to provide high quality programming with sponsored seminars, lectures, conferences, film screenings, and artistic performances that explore the role of religious ideas and practices, enables the Center to engage a much larger audience.
The Center actively seeks partners in several initiatives. We are grateful for your generous support of and engagement with the Center. Your commitment and active participation enables us to take a leading role in the field at one of the most prestigious public research universities in the world. I look forward to seeing you at one of our upcoming events or hear from you in the coming year.
As we strive to make the next twenty years as productive and enlightening as the last twenty for this exciting and important interdisciplinary work, we will continue reaching out to our university, local, and global communities. Please join us!
Please do not hesitate to contact me.
With all good wishes,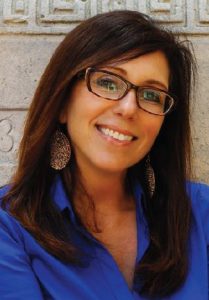 Carol Bakhos
Director of Center for the Study of Religion
Chair, Program in the Study of Religion
Department of Near Eastern Languages and Cultures