Where Was Adam Buried? Textual Communities and the Changing Location of a Sacred Site
Join Zoom:
https://ucla.zoom.us/j/95410494359
Because neither the Hebrew Bible, New Testament, nor Qur'ān specify the place of Adam's burial, its location became an object of contention over the ages among Jews, Christians, and Muslims. The oldest Jewish traditions locate Adam's tomb in the Cave of Machpelah in Hebron, thereby associating Adam with the biblical patriarchs and matriarchs buried there (Abraham and Sarah, Isaac and Rebecca, and Jacob and Leah). Early Christians debated whether Adam was buried in Hebron or in Jerusalem, where his burial was associated with the passion and redemption of Jesus Christ. Later, Muslims entered into the debate, sometimes arguing for Hebron or Jerusalem, and other times for specifically Muslim traditions that locate Adam's burial in Mecca, Najaf (in Iraq), or Sri Lanka. What was at stake in these contests was the religious symbolism and meaning of the final resting place of the ancestor of all of humanity, but more often than not the debate was shaped by pragmatic concerns having to do with political power, ecclesiastical rivalries, and economic gain, whose forms often reveal the early history of pilgrimage and religious tourism.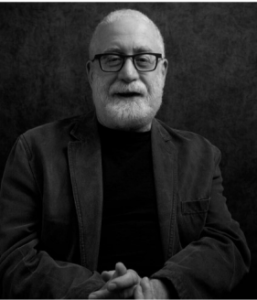 Fred Astren is Professor Emeritus in the Department of Jewish Studies at San Francisco State University. He holds a Ph.D. in Near Eastern Studies from the University of California at Berkeley. His current work encompasses Jewish history—in both the East and West—in the years 500–950. Forthcoming is a journal article on the failure of Visigothic anti-Jewish legislation in Spain, and a book chapter on the impact of ninth century Muslim Arabic book culture on Jewish sectarianism. He is currently working on a book chapter on Iranian contexts of the eighth-century Jewish messianic figure, Abū ʿĪsā al- Isfahānī. Recent publications include a journal article that examines ways that minority and majority groups "co- produce" historical narratives in medieval Islam and a chapter in the Cambridge History of Judaism on medieval non-rabbinic Judaisms other than Karaism. Astren is the author of Karaite Judaism and Historical Understanding (University of South Carolina Press, 2004), and co-editor of Judaism and Islam: Boundaries, Interaction, and Communication (Brill, 2000). Astren serves on the Advisory Board of the Mediterranean Seminar.
Presented by: Professor Fred Astren of San Francisco State University