The Talmud Talks and We Listen: How the Talmud Became the Authoritative Voice in Jewish Life
November 19, 2020 @ 12:00 pm
-
1:00 pm

The Talmud is an obscure, elitist document that emerged from a small community of scholars who held no recognized authority, living as a minority in a land not their own. How did such a document become the authoritative voice of Jewish life and practice? In this session, Prof. Kraemer will discuss the journey of the rabbis from obscure to dominant, and of the Talmud from marginal to—arguably—the embodiment of "Torah" par excellence.
Co-Sponsored by the Alan D. Leve Center for Jewish Studies.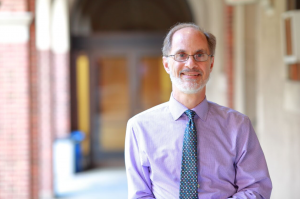 David Kraemer is Joseph J. and Dora Abbell Librarian (Director of The Library) at The Jewish Theological Seminary, where he has also served as Professor of Talmud and Rabbinics for many years. As Librarian, Prof. Kraemer is at the helm of the most extensive collection of Judaica—rare and contemporary—in the Western hemisphere. On account of the size and importance of the collection, Prof. Kraemer is instrumental in setting policy and establishing vision for projects of international importance. Prof. Kraemer is a prolific author and commentator. His books include The Mind of the Talmud (1990), Responses to Suffering in Classical Rabbinic Literature (1995), The Meanings of Death in Rabbinic Judaism (2000), and Jewish Eating and Identity Through the Ages (Routledge, 2007, 2009), among others. His most recent book is A History of the Talmud (Cambridge U. Press, 2019).
RSVP Required for Zoom Access: