The God of Possibilities: God, Human Freedom and the Obligation to Heal the World by Rabbi Chaim Seidler-Feller and Professor Leora F. Batnitzky as Respondent
October 20, 2022 @ 4:00 pm
-
5:00 pm

This discussion constitutes a personal effort at articulating a meaningful notion of God that is spiritually fulfilling, intellectually uncompromising and morally compelling. The search ranges across the Jewish tradition from the fundamentals of Biblical monotheism to Maimonides' rationalism and onto Hasidic mysticism. The result is a contemporary notion of God that can nurture personal humility and the development of an ethical personality.
Co-sponsored by the Alan D. Leve Center for Jewish Studies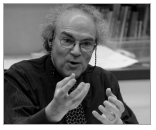 Rabbi Chaim Seidler-Feller recently celebrated his fortieth year of working with students and faculty as the Executive Director of the Yitzhak Rabin Hillel Center for Jewish Life at UCLA. He is currently Director Emeritus. He was ordained in 1971 at Yeshiva University where he completed a Masters in Rabbinic Literature. Chaim has been a lecturer in the Departments of Sociology and Near Eastern Languages and Cultures at UCLA and in the Department of Theological Studies at Loyola Marymount University. He is currently a faculty member of the Shalom Hartman Institute,North America and of the Wexner Heritage Foundation. He was the founding director of the Hartman Fellowship for Campus Professionals and a founding member of Americans for Peace Now. In 2014 he initiated a fact finding mission for non-Jewish student leaders to Israel and the Palestine Authority which is now offered on ninety campuses. In 2020 a Festschrift entitled Swimming Against the Current: Reimagining Jewish Tradition in the 21st Century was published in Chaim's honor.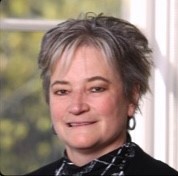 Dr. Leora Batnitzky is Perelman Professor of Jewish Studies and Professor of Religion at Princeton University, where she also directs Princeton's Program in Judaic Studies. She is the author of several books, edited collections, and numerous articles and book chapters that span the fields of modern Jewish and Christian thought, continental philosophy and philosophy of religion, legal and political theory, and biblical hermeneutics. She is currently writing a book on the Jewish apostate and Catholic Saint Edith Stein.