Take Shelter: Teaching and Learning about the End Times, from Late Antiquity to Our Times
May 27, 2020 @ 4:00 pm
-
5:00 pm
In Jeff Nichols's 2011 film Take Shelter, Michael Shannon portrays Curtis, a blue-collar family man who is haunted by terrifying prophetic visions of the end of the world. As he becomes obsessed with building a shelter in his backyard, convinced a storm is coming, Curtis's relationships suffer and his life falls apart.
How are we to understand the film's portrayal of Curtis's prophetic experience? In his commentary on the film, Dr. Pregill will discuss different possible interpretations of it, especially pertaining to the shifts in perspective on its apocalyptic message generated by our recent collective confrontation of various proximate doomsday scenarios. How do changes in our perception of immediate crisis alter our reading of narratives? More importantly, how does crisis fatigue impair our ability to see danger clearly, to take warnings about the end seriously?
NOTE: please register for this Zoom webinar by registering below. Registrees will be sent an email with a link for the Zoom session as well as a link to stream the film online.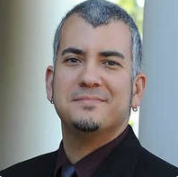 Dr. Michael Pregill is a scholar of comparative religion, focusing on the scriptural cultures of Late Antiquity and the Middle Ages. Much of his research focuses on the reception of biblical, Jewish, and Christian traditions in the Qur'an and Islam. He lives and teaches in Los Angeles, California.
RSVP Below – RSVP REQUIRED FOR ACCESS: