Identity through Diversity: Classical Jain Philosophical Responses to Religious Difference
April 20, 2021 @ 12:00 pm
-
1:00 pm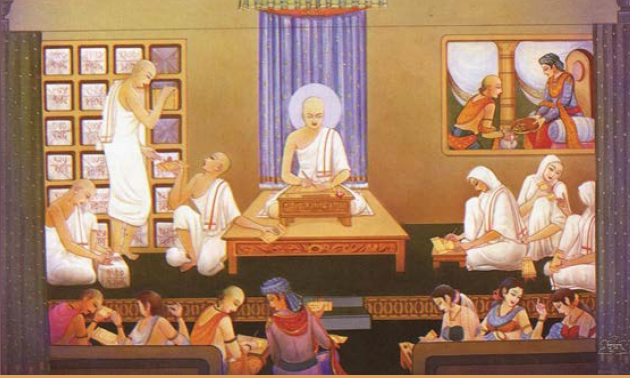 In South Asia's distinctive history of religious diversity, the Jains stand out as a perpetual but prominent minority especially attentive to the range of doctrinal options surrounding them. This talk will delineate some classical Jain philosophical efforts to conceptualize differences, navigate disagreements, and seek agreement with others as exemplified in the emblematic and transformative figure of Haribhadrasūri. Thought to have been born a Brahmin in the eighth century CE, this scholar-monk is credited with ushering Jain commentarial literature into the lingua franca of Sanskrit, initiating a doxographical tradition of cataloguing the doctrinal landscape, and setting the terms for the famously enigmatic Jain theory of non-one-sidedness (anekāntavāda). A survey of each of these phases displays some critical ways in which a marginalized but important group of intellectuals has carved out its own identity–not through retreat into insularity, but through active engagement with the diversity in their midst.
Event Co-Sponsored by the UCLA Department of Asian Languages and Cultures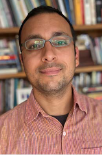 Anil Mundra is a PhD candidate in the Philosophy of Religions program at the University of Chicago Divinity School. His work has appeared in the journal Religions and the Journal of Ecumenical Studies, and is forthcoming in the Georgetown Companion to Interreligious Studies and Routledge's Contemplative Studies & Jainism: Meditation, Devotion, Prayer, and Worship.
RSVP Required for Zoom Access: