Hearing the Listeners: Jain Perspectives from India's Islamic Past. A Conversation with Steven M. Vose and Audrey Truschke, moderated by Alka Patel
February 22, 2022 @ 12:00 pm
-
1:00 pm
Perhaps uniquely in South Asia, Jains wrote voluminously about their interactions with Muslim rulers from the Delhi Sultanate to the Mughal Empire. Their writings present us with unparalleled views of these rulers and the social, cultural, and religious transformations taking place throughout the 13th to 17th centuries. This period of history is hotly contested today, as the Hindu Right seeks to de-legitimize India's commitment to secularism and deny India's Muslim population a place in the nation. In this conversation, historians Steven M. Vose and Audrey Truschke will discuss how their readings of Jain sources composed in these centuries have shaped their understanding of India's past—and present—by paying attention to what Jains living in those times said about Muslim rulers, interreligious relations, and their own changing identities. Art Historian Alka Patel will moderate and show how studying Jain and Muslim built spaces can give us a richer understanding of the interactions between these two religious communities.
Event Co-Sponsored by the UCLA Center for India and South Asia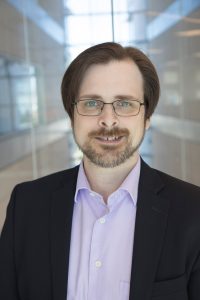 Steven M. Vose is Visiting Assistant Professor in the Department of Religion Colorado College (Colorado Springs). His research focuses on the formation of Jain communities in (and from) western India from the late medieval period to the present. His first book, Reimagining Jainism in Islamic India: Jain Intellectual Culture in the Delhi Sultanate (Routledge, forthcoming) won the 2020 Edward C. Dimock, Jr. Book Prize in the Indian Humanities from the American Institute of Indian Studies (AIIS). He is currently working on a study of how globalization and neoliberalism affect identity formation in transnational Jain communities. (Twitter: @StevenMVose)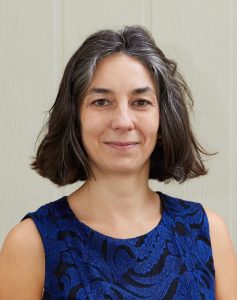 Audrey Truschke is Associate Professor of South Asian History at Rutgers University in Newark, New Jersey. Her research focuses on the cultural, imperial, and intellectual history of medieval and early modern India as well as the politics of history in modern times. She is the author of three books, most recently, The Language of History: Sanskrit Narratives of Indo-Muslim Rule (Columbia University Press, January 2021). Audrey believes in talking about history outside the ivory tower, so you can find her on Twitter (@audreytruschke). She is currently working on a single volume history of India, spanning 4,600 years, with the support of a NEH Public Scholars grant.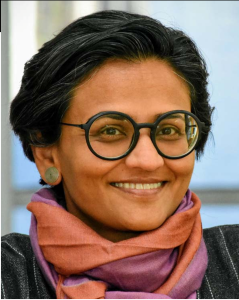 Alka Patel is Professor in the Department of Art History and in the PhD Program for Visual Studies at the University of California at Irvine. Her research has focused on South Asia and its connections with Iran and Central Asia, including overland and Indian Ocean maritime networks. Her works include Building Communities in Gujarat: Architecture and Society during the Twelfth-Fourteenth Centuries (Brill 2004), Communities and Commodities: Western India and the Indian Ocean (2004), India and Iran in the Longue Durée (Brill, 2017), and a guest-edited special issue on reuse in South Asian visual culture in Archives of Asian Art (2007). Patel co-edited Indo-Muslim Cultures in Transition (with K. Leonard, Brill 2012). Her recent book, Iran to India: The Shansabanis of Afghanistan (Edinburgh 2021), is the first of a two-volume study that analyzes the firm incorporation of South Asia within the Persianate world.
RSVP Required for Zoom Access: