Guiding Presences and the Emergence of New Spiritual Paths
October 16, 2018 @ 12:00 pm
-
1:30 pm

Novelists sometimes experience their characters as coming to life and guiding their writing process, but the characters remain imaginary. Founders of new religious and spiritual movements paths often go beyond this to become convinced that real divine Presences are actively guiding the emergence of their new spiritual paths. Historical sources indicate that Joseph Smith, Carl Jung, and Helen Schucman each felt they received guidance from a divine Presence (the Lord, the Spirit of the Age, and the Voice of God's Son, respectively) who guided the emergence of the new psycho-spiritual path (Mormonism, Analytic Psychology, and A Course in Miracles) for which they are known. This talk will consider how they and others came to believe that they were interacting with a real (not just imaginary) presence through analysis and comparison of the early stages of the three movements.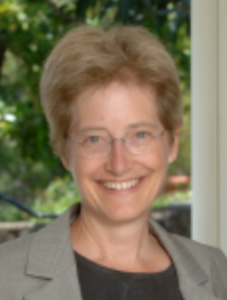 Ann Taves is Distinguished Professor of Religious Studies at the University of California at Santa Barbara. She is the author of numerous books and articles, including Fits, Trances, and Visions (Princeton, 1999); Religious Experience Reconsidered (Princeton, 2009); and, most recently, Revelatory Events (Princeton, 2016). She is currently working with collaborators on several projects including situating Religious Studies under the wider rubric of Worldview Studies, developing and testing a cross-cultural Inventory of Non-Ordinary Experiences, and co-authoring a primer on "explanation" for scholars of religion and other humanists. She is a Fellow of the American Academy of Arts and Sciences (2011), a past president of the American Academy of Religion (2010); and Deputy General Secretary of the IAHR (2015-2020).
We're sorry, this event is now full.