Different Roads, One Goal: Gandhi and Jainism
June 3 @ 2:00 pm
-
5:30 pm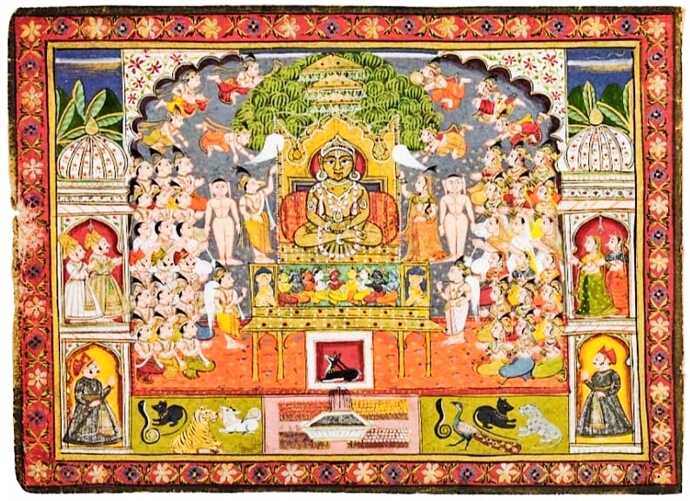 The nonviolent activism of Mahatma Gandhi, one of the last century's most revered figures, has exerted enormous influence across the world. Gandhi was himself greatly influenced by Jainism, an ancient religion whose practitioners, many of whom live in Gandhi's native state of Gujarat in north-western India, are committed to minimizing harm to living beings.
In this symposium, speakers will discuss connections between Gandhi and Jainism and parallels between Gandhian and Jain thought.
SCHEDULE:
2:00 – 2:45: Tara Sethia: "Gandhi, Ahiṃsā and Jainism"
2:45 – 3:30: Chris Chapple: "Jain and Gandhian Vows: Nonviolence, Truth, and Simplicity"
3:30 – 3:45: Break
3:45 – 4:30: Veena Howard: "Gandhi and his Practical Anekāntavāda for Sarvodaya"
4:30 – 4:50: Response from Vinay Lal
4:50 – 5:30: Concluding Discussion
RSVP required for Zoom access. Click here
Speakers: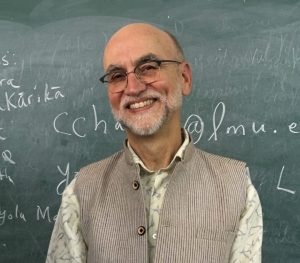 Christopher Key Chapple is Doshi Professor of Indic and Comparative Theology and founding director of the Master of Arts in Yoga Studies at Loyola Marymount University in Los Angeles.  He has published more than twenty books including Karma and Creativity (1986), Nonviolence to Animals, Earth, and Self in Asian Traditions (1993), Reconciling Yogas (2003), Yoga and the Luminous (2008), Living Landscapes: Meditations on the Elements in Hindu, Buddhist, and Jain Yogas (2020), and several edited volumes on religion and ecology.  He has received numerous grants for his research, including from the National Endowment for the Humanities and the Fulbright Nehru Fellowship program. He serves on the advisory boards for the Forum on Religion and Ecology (Yale), the Ahimsa Center (Pomona), the Jaina Studies Centre (London), the Dharma Academy of North America (Berkeley), the Uberoi Foundation (Denver), the South Asia Studies Association (Los Angeles), the Center for Religions and Spirituality (LMU), and the International School for Jain Studies (Delhi).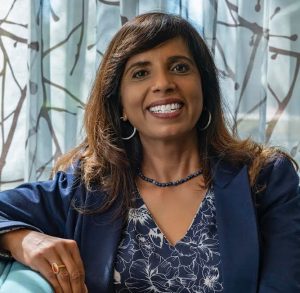 Veena R. Howard, Ph.D., is Professor of Asian Religious Traditions in the Department of Philosophy at California State University, Fresno She also holds the Endowed Chair in Jain and Hindu Dharma. She was recently appointed as the director of the M.K. Gandhi Center: Inner Peace and Sarvodaya. Her publications include the books, Gandhi's Global Legacy: Moral Methods and Moral Challenges (Lexington, 2023); The Bloomsbury Research Handbook of Indian Philosophy and Gender (ed.), (Bloomsbury, 2019); Dharma, Hindu, Jain, Buddhist, and Sikh Traditions of India (ed.) (IB Tauris, 2017); and Gandhi's Ascetic Activism: Renunciation and Social Action (SUNY Press, 2013). She has also authored numerous peer-reviewed articles including, "The Nonviolence Conundrum: Political Peace and Personal Karma in Jain and Hindu Traditions" (Religions, 2023); "Oxford Bibliography Article: Mohandas K. Gandhi" (Oxford University Press, 2019); "Divine Light and Melodies Lead the Way: The Santmat Tradition of Bihar"(Religions, 2019); "The modern monastic Santmat movement of Bihar: building bridges between Sanātana Dharma and Sant-Mat (International Journal of Dharma Studies, 2017);  "Lessons from 'The Hawk and the Dove': Reflections on the Mahabharata's Animal Parables and Ethical Predicaments" (Sophia International Journal of Philosophy and Traditions, 2016),  "Rethinking Gandhi's Celibacy:  Ascetic Power and the Empowerment of Women" (The Journal of the American Academy of Religion, 2013), She has also translated three books from the modern Sant tradition from Hindi into English. She has served on the Board of Trustees of the Parliament of the World's Religions.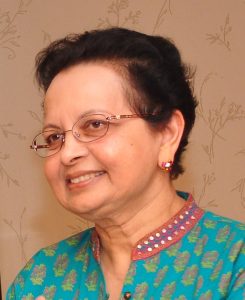 Tara Sethia is the founder of Ahimsa Center for the Study of Nonviolence in Thought and Action at California State Polytechnic University, Pomona where she held the inaugural the Shri Shantinath Endowed Chair in Ahimsa Studies. As Center-Director for nearly two decades she created an interdisciplinary Minor in Nonviolence Studies; directed summer institutes for K-12 educators; and hosted conferences, lectures, dialogues, and workshops on nonviolence. Her publications include the following books: Gandhi: Pioneer of Nonviolent Social Change, Living Gandhi, and Ahimsa, Anekanta and Jainism.  She teaches courses on India, South Asia, and Nonviolence and Social Change. Dr. Sethia is a recipient of many honors, awards, and grants, and has been featured in the media, including the Los Angeles Times. She received her Ph.D. in History from UCLA. Currently, she is emerita professor of History.

Discussant:
Vinay Lal is a writer, blogger, cultural critic, and Professor of History and Asian American Studies at the University of California, Los Angeles (UCLA). He earned his BA and MA, both in 1982, from The Johns Hopkins University with concentration in literature, history, and philosophy, and a PhD with Distinction from the Department of South Asian Languages and Civilizations at the University of Chicago in 1992.  He writes widely on Indian history, historiography, the Indian diaspora, colonialism, the architecture of nonviolence, Gandhi, American politics, contemporary culture, and the global politics of knowledge systems.  His 20 books include the two-volume Oxford Anthology of the Modern Indian City (2013); The Future of Knowledge and Culture:  A Dictionary for the Twenty-first Century, co-edited with Ashis Nandy (Viking Penguin, 2005); Of Cricket, Guinness and Gandhi:  Essays on Indian History and Culture (Penguin, 2005); The History of History:  Politics and Scholarship in Modern India (Oxford, 2003); Empire of Knowledge:  Culture and Plurality in the Global Economy (Pluto Press, 2002); India and Civilizational Futures:  Backwaters Collective on Metaphysics and Politics II (Oxford, 2019); The Fury of Covid-19:  The Passions, Histories, and Unrequited Love of the Coronavirus (Pan Macmillan, 2020); and, most recently, Insurgency and the Artist:  The Art of the Freedom Struggle in India (Roli Books, 2022).  Two volumes of his collected papers on Gandhi are scheduled for publication in early 2024.  He blogs at abplive.in and maintains an extensive academic YouTube channel with over 300 lectures at youtube.com/user/dillichalo with nearly 33,000 subscribers and 2.5 million views.