Dangerous Children: The Role of Children in Ancient Near Eastern Household Religion
May 18, 2021 @ 2:00 pm
-
3:00 pm

Dr. Kristine Henriksen Garroway will present on the place of children in the household religions of the Ancient Near East. She will explore the delicate balance between a child's life and the forces out to destroy it. Topics addressed include dangers posed to a child in the womb, infancy, early years, and beyond and how caregivers tried to successfully navigate everything from diseases to demons. The talk will conclude with a discussion of enculturation and ways in which children would come to emulate the rituals modeled for them.
Event Co-Sponsored by the UCLA Department of Near Eastern Languages and Cultures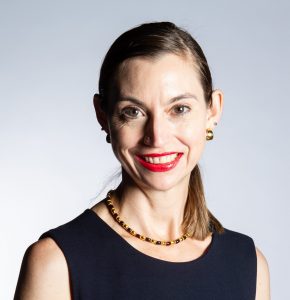 Kristine Henriksen Garroway was appointed Visiting Assistant Professor of Bible at the HUC-JIR's Skirball Campus in Los Angeles in 2011. She received her doctorate in Hebrew Bible and Cognate Studies at the HUC-JIR/Cincinnati in 2009. She has spent time studying and researching in Israel and has participated in excavations at Ashkelon, Tel Dor, and Tel Dan. Garroway's scholarship focuses on children using archaeology and texts of ancient Israel and Mesopotamia. She has published in various scholarly journals and is a regular contributor to thetorah.com. Garroway's books include: Children in the Ancient Near Eastern Household (Eisenbrauns 2014) and Growing Up in Ancient Israel: Children in Material Culture and Biblical Texts (Society of Biblical Literature 2018), and co-edited with John Martens Children and Methods: Listening To and Learning From Children in the Biblical World (Bril, 2020). She is the recipient of the Biblical Archaeological Society's 2019 Publication Award for Best Book Relating to Hebrew Bible.
RSVP Required for Zoom Access: