Atheism in Buddhism and Nietzsche as Challenges to the Philosophy of Religion
February 27, 2019 @ 4:00 pm
-
5:30 pm

This lecture seeks to clarify the status of Buddhism as a non-atheistic religion, that is, a set of religious concerns that aren't supported by the various structures of theism: the creator
God, divine beings, and corresponding practices such as worship, obedience, and supplication. Comparing Buddhist non-theism to atheism in the West we summarize Friedrich Nietzsche's "death of God" proclamation, his critique of both Christianity and Buddhism, and the patterns of cultural nihilism associated with them. These reflections are directed toward a challenge to the contemporary philosophy of religion in its incapacity to understand religion on broader, more historical grounds than theism can provide.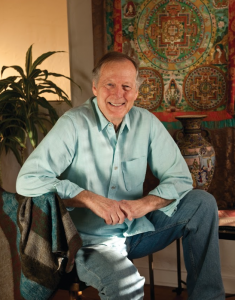 Dale S. Wright is the Gamble Distinguished Professor of Religious Studies and Asian Studies Emeritus at Occidental College in Los Angeles.  He is author of books in the field of Buddhist Studies including Philosophical Meditations on Zen Buddhism (Cambridge University Press, 1998), The Six Perfections: Buddhism and the Cultivation of Character (Oxford University Press, 2009), What Is Buddhist Enlightenment? (Oxford University Press, 2016) , co-editor of a series of Oxford University Press books on Zen Buddhism as well as author of numerous essays, articles, and reviews.