From the Arc of Ascent to the Arc of Descent: Writings of Baha'u'lla, the Founder of Baha'i Faith
March 9, 2017 @ 12:00 pm
-
1:30 pm
Baha'u'llah the founder of the Baha'i Faith has written a multitude of letters and books. Written during 40 years of his ministry (1852-1892), these writings can be divided into three distinct stages, each emphasizing a certain mystical and social principle. In this talk the chronological and logical order of these stages will be explored.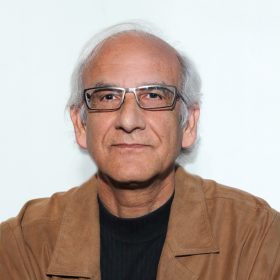 Seminar by: Nader Saiedi, UCLA Department of Near Eastern Cultures and Languages
Nader Saiedi received an MS in economics from Pahlavi University in Iran and a PhD in sociology from the University of Wisconsin, Madison (1983). He taught sociology at UCLA, Vanderbilt, University of Virginia, and Carleton College. Four years ago he joined UCLA department of Near Eastern Languages and Cultures to teach on Baha'i history and religion in Iran. He is an adjunct professor of Baha'i studies. His areas of interest include Iranian Studies, Baha'i studies, social theory, and peace studies. His books include The Birth of Social Theory (1992), Logos and Civilization (2000), and Gate of the Heart (2008).